Items Listing
Exotic
Legendary
Rare
Uncommon
Common
Name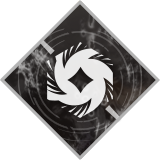 Lost Light
Warlock Subclass

Quantized Datalattice
Redeemable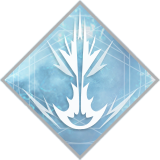 Dead Orbit Token
Redeemable




Jade Countenance
Weapon Ornament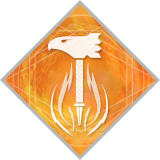 Sunbreaker
Titan Subclass

Gather Your Fireteam
Emblem

Nessus Treasure Map
Treasure Map

Nessus Treasure Map
Treasure Map

Nessus Treasure Map
Treasure Map

Nessus Treasure Map
Treasure Map

Nessus Treasure Map
Treasure Map

Nessus Treasure Map
Treasure Map

Nessus Treasure Map
Treasure Map

Nessus Treasure Map
Treasure Map

Nessus Treasure Map
Treasure Map
Description
Apply this shader to change the color of your gear.
Your powers are gone…
Accessible data contained in an unknown hybrid state of matter-energy. Bring this to Failsafe in the Exodus Black on Nessus to discover its value.
At close quarters, a fist is better than any gun.
Proof of your efforts in support of Dead Orbit. Bring this to Arach Jalaal to increase your Dead Orbit reputation.
Equip this Weapon Ornament to change the appearance of Fighting Lion.
Forge the fury of undying suns.
"So this cache… I don't know. It seemed like a good idea at the time. How do you feel about climbing trees?" —Cayde-6
"So down I went. I thought maybe the deeper it got, the better access I would have to their core Mind or Nexus points. I do read Ikora's Vex reports. Sometimes. Anyway, found nothing but roots." —Cayde-6
"I guess I was afraid that Mind juice would somehow seize control of my weapons or something. That stuff isn't some kind of luxurious milk bath, trust me." —Cayde-6
"I was just doing what Failsafe said. I mean, she seems reliable, half the time. So I entered this cave and set up my little fallback point, took a few steps in, and bam, the battle began." —Cayde-6
"One point, I thought I'd broken free, so I made a break for a path through a tangle of roots. Caught sight of the cache and then bam, I was back in the loop again." —Cayde-6
"Of course, I didn't go charging into Nessus without a plan. I made sure I had caches everywhere. Started with the first dead Vex construct I found." —Cayde-6
"I don't know what they call it. The eyeball thing. Under that. You'll know it when you see it." —Cayde-6
"It was like I was being called closer, like something wanted my help. Then I get to this tower with a triangular doorway and go through. That's when it got really weird." —Cayde-6
"I wonder if the Vex even realize I hide stuff between the gaps in their block networks. Hmmm. Maybe that's how they know so much about me." —Cayde-6